40GBASE QSFP+ Solution
Date:
2012-02-28 00:42:12
Author:
10Gtek
Tag:
Product Overview

The 40GBASE QSFP+ (Quad Small Form-Factor Pluggable Plus) modules offer customers a wide variety of high-density 40 Gigabit Ethernet connectivity options for data center, high-performance computing networks, enterprise core and distribution layers, and service provider transport applications.
Below are the four Typical Applications of 40G QSFP+:

1.  40GBASE-SR4 QSFP+ transceiver module  

It can be connected with MPO fiber optic cable or MPO breakout patchcords:
? 40GBASE-SR4 QSFP+ transceiver module with MPO Cable
? 40GBASE-SR4 QSFP+ transceiver module with MPO breakout to four pairs of duplex breakout cable.
 

    
   
2.  40GBASE QSFP+ to Four 10GBASE SFP+ Breakout Cable

The QSFP+ (40G) Copper Cable can be connected with Four SFP+ (10G) Copper Cables.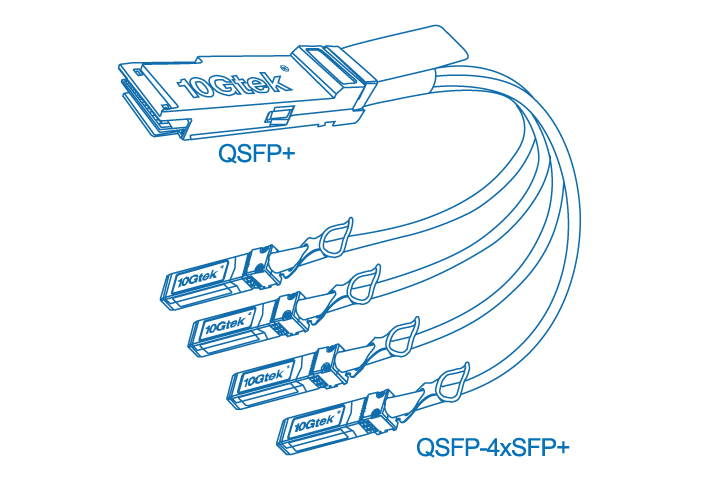 Typical application
QSFP+ to four SFP+ copper direct-attach breakout cables are suitable for very short distances and offer a highly cost-effective way to connect within racks and across adjacent racks. These breakout cables connect to a 40G QSFP+ port switch on one end and to four 10G SFP+ ports switch on the other end.

10Gtek currently offers passive cables in lengths of 1, 3 and 5 meters.
  

 

Enhanced Application
Replace QSFP AOC application by adding OEO convertor and SFP+ transceiver.
  

 

3.  40GBASE QSFP+ to QSFP+ direct-attach Cable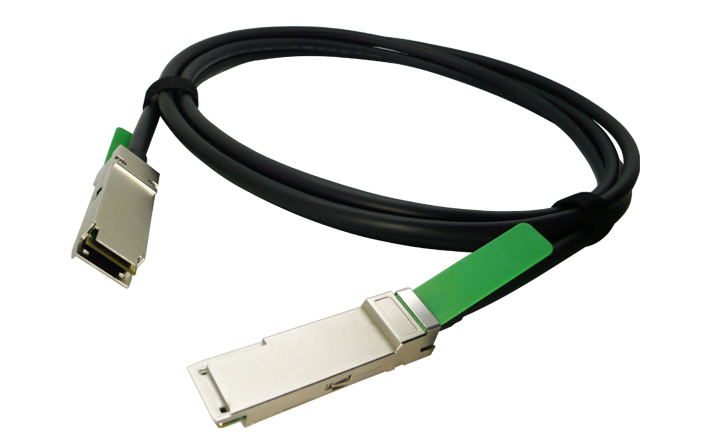 QSFP+ to QSFP+ copper direct-attach cables are suitable for very short distances and offer a highly costeffective way to establish a 40-Gigabit link between QSFP+ ports switches within racks and acrossadjacent racks.
10Gtek currently offers passive cables in lengths of 1, 3 and 5 meters.

4.  40GBASE QSFP+ to QSFP+ AOC Cable

This products are compliant to following main standards.
Standards:
? GR-20-CORE: Generic Requirements for Optical Fiber and Optical Fiber Cable
? GR-326-CORE: Generic Requirements for Single-Mode Optical Connectors and Jumper    Assemblies
? GR-1435-CORE: Generic Requirements for Multifiber Optical Connectors
? IEEE 802.3ba (-SR4)
? QSFP+ MSA SFF-8436
? RoHS 6

Safety:
? Laser Class 1M per IEC60825-1 and CFR 21Section 1040
? Cable jacket of QSFP+ copper modules is UL #E116441 Compliant
? QSFP+ copper cables are ELV Compliant

Refer to Cisco order info:



-------------------------------------------------
Reference:
http://www.cisco.com/en/US/prod/collateral/modules/ps5455/data_sheet_c78-660083.pdf