Immersion Cooling System FAQ
Date:
2020-06-11 15:37:59
Author:
Urbanus
Tag:Immersion Cooling System, QSFP28
Immersion Cooling System is a popular solution tending to save energy for data centers. Here you can find some questions regarding Immersion Cooling System and 10Gtek's solution.
1. Why do we use Immersion Cooling System?
Immersion Cooling System is a kind of cooling practice, which is an alternative cooling method compared to traditional air cooling system. It owns the advantage of low energy usage or zero energy usage, offloading the task of high power consumption. In addition, eliminating the noisy and increasing the density of the whole network solution are another advantages of it.
2. What are the common forms for Immersion Cooling System?
There are two kinds of forms:"Enclosed chassis"and "Open Bath".
"Enclosed chassis" require dripless connectors to interface to the individual chassis. These chassis are usually based on traditional rack style implementations. The dripless connectors usually require a small closed circuit cooling loop with a coolant to protect the flow integrity through relatively small pipes and connectors. The closed circuit is facilitated by a CDU or Coolant Distribution Unit, which usually can facilitate multiple racks at once.
"Open bath" refers to the "open" liquid-air interface and thus surface tension between the liquid and the air being a distinctive element. Open bath systems are usually tanks which contain a larger body of dielectric liquid where electronics are immersed into the bath. Multiple electronic assemblies are sharing the same liquid. This liquid can be based on single- or two-phase technology. Regardless of the term, open bath systems can be fully sealed, but are always opened from the top to service IT equipment. The water circuit for open bath immersion systems is either connected to a CDU which circulates the dielectric liquid, or to an integrated heat exchanging device which is part of the tank. For a facility interface, CDU's are usually designed for 100 kW or more, whereas an integrated heat exchanging device is usually designed for 10-100 kW cooling capacity.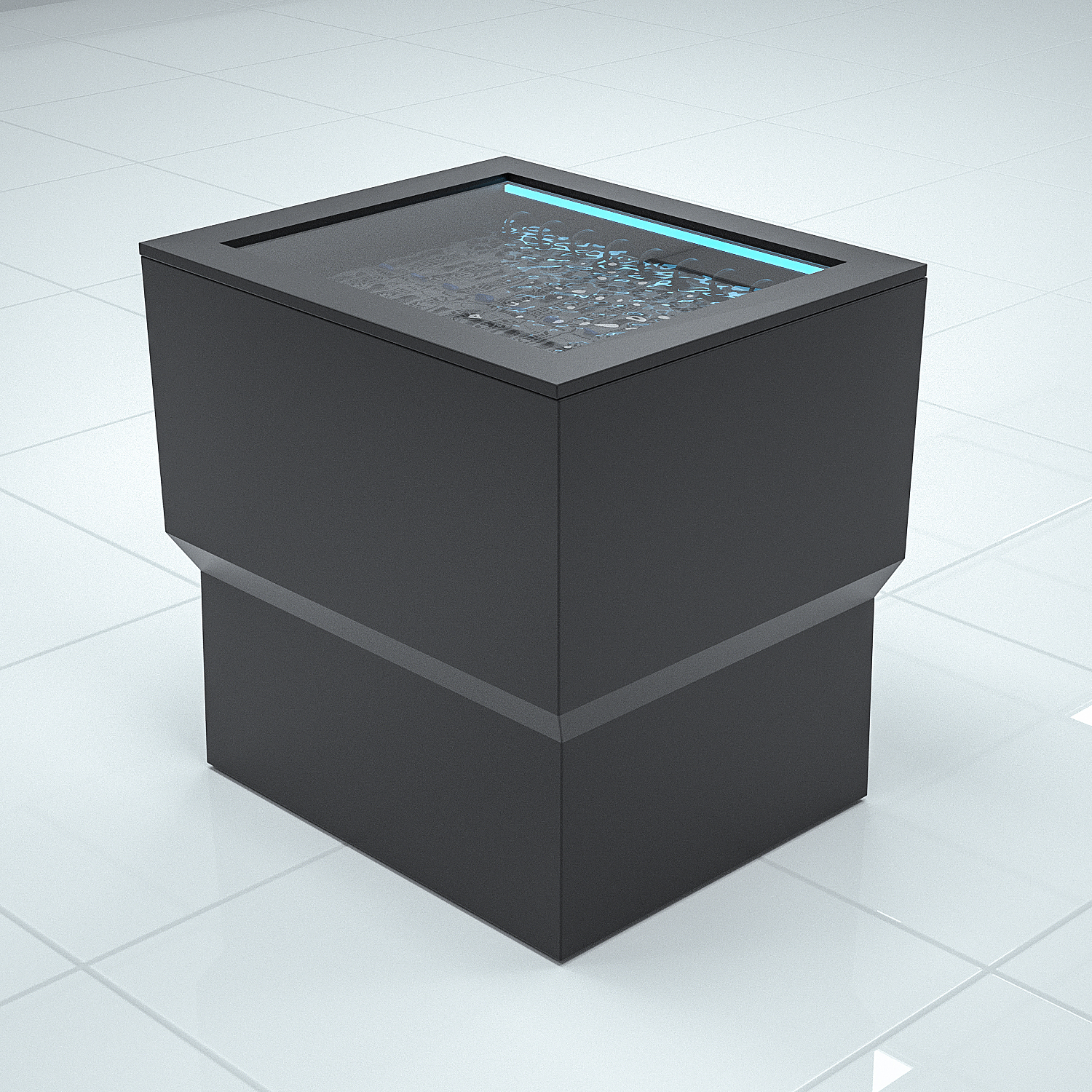 3. What companys can offer Immersion Cooling System Solutions?
There are plenty of companys offering Immersion Cooling System Solutions, such as 2CRSI, Asperitas, Submer, Fujitsu, 3M, AMAX, Allied Control, GRCooling, and so on.
10Gtek has the partnership with 2CRSI, Exascaler, Asperitas and Submer.
4. What kind of liquid dose Immersion Cooling System use?
In general, there are two main liquid categories, hydrocarbons (i.e. mineral, synthetic or bio oils) and fluorocarbons (i.e. fully engineered liquids).
Shell provides Industrial Lubricant and Oil for Bussiness. See the details at:
https://www.shell.com/business-customers/lubricants-for-business/process-oils.html
5. What happens when facing the optical interface issue?
Due to refraction of optics, the equipment integrated optical interfaces, for example, optical fiber or optical transceivers, will encounter a big trouble in Immersion Cooling System. The performance of optical lens will degrade in liquids, which means that the I/O link of submersed switches can't support the deployment of optical transceivers and active optical cables. Therefore, the signal transmission of transceiver or optical fibre is very difficult in the under-liquid environment.
6.What are the optical solutions of 10Gtek for Immersion Cooling System?
QSFP28(SFP+) Cage is a kind of interface extender launched by 10Gtek. It is designed for Immersion Cooling System, managing the QSFP28(SFP+) interface of switches or other devices to extend from liquid to the surface. It can easily realize the deployment of optics in Immersion Cooling System.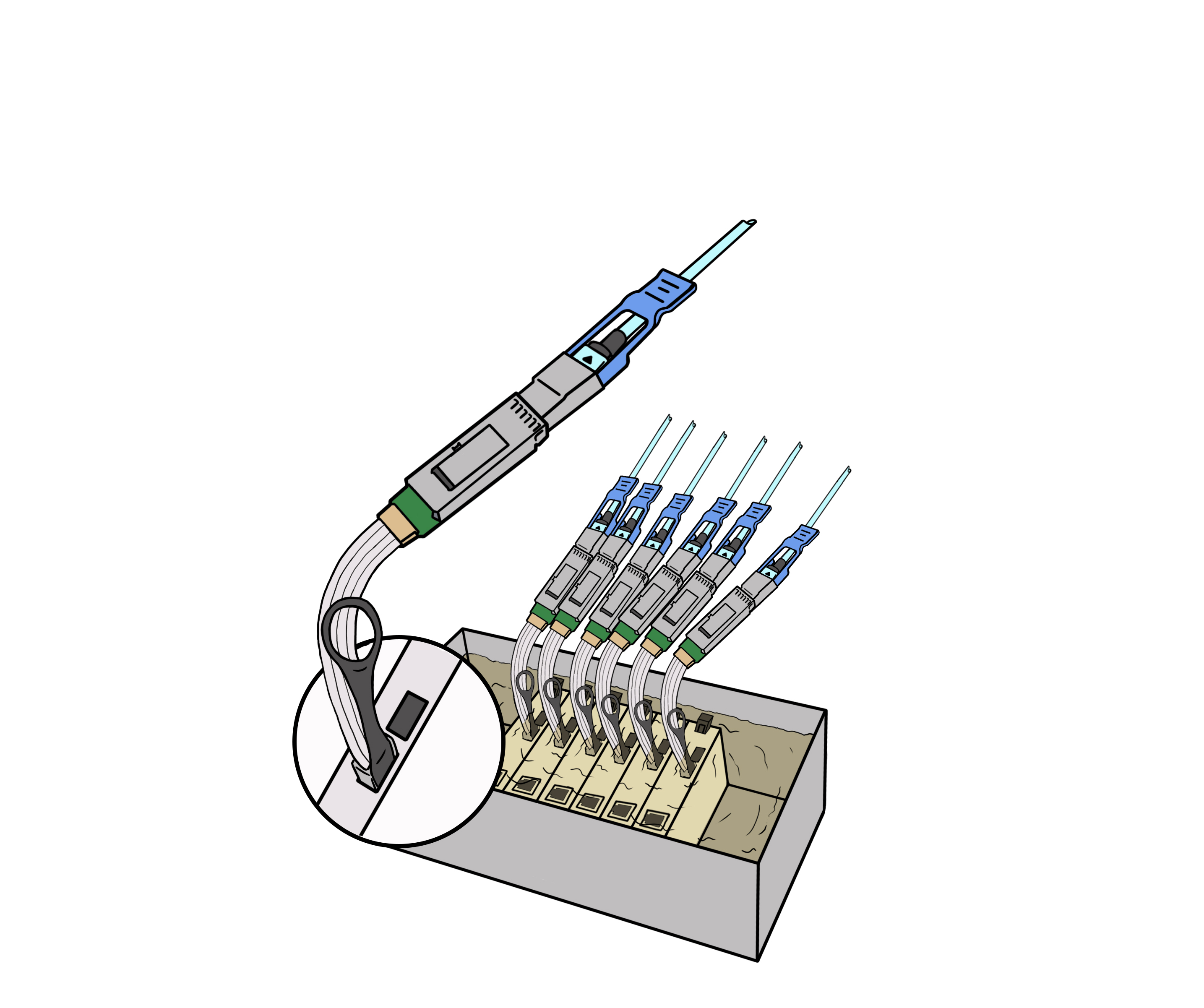 7. What Data Rate the Cage can support?
10Gtek under-liquid solution include SFP+, SFP28, QSFP+ and QSFP28 Cage, which support the data rate of 10G~100G.
8. How dose 10Gtek Under-liquid Solution work?
About Us
10Gtek designs, manufactures and sells optical communication products, including Fiber Optic Transceiver, DAC, AOC Cables and so on. 10Gtek takes great pride in its compliance with global industry standards and environmental compliance, such as UL, CSA, ISO14001, RoHS, ect. If you want to know more about our innovative product: the QSFP28 to QSFP28 cage, please no hesitate to contact us by E-mail : info@10gtek.com or visit our official website: www.10gtek.com and one-stop online shop: www.sfpcables.com to explore more details.