DAC VS AOC, Who is the Best Interconnect Technology on the Next Generation Data Center?
Date:
2017-05-18 04:13:41
Author:
10Gtek
Tag: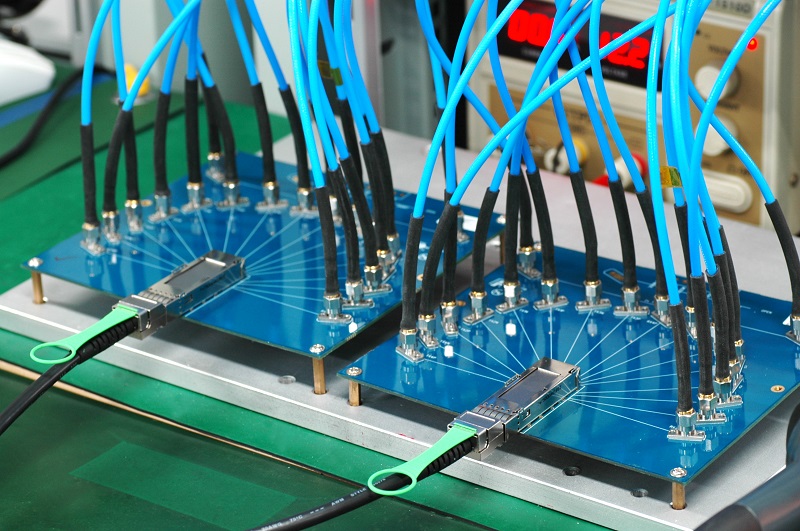 In today's highly competitive computer industry, we all expect a competitive advantage, in terms of performance, efficiency and cost. As many companies seek further improvements, the data center architecture is constantly being scrutinized. While many data center remediation focus on network adapters and switch configurations, there is an extremely fundamental, yet equally effective way to improve the deployment of data centers by rethinking interconnect cables.
Fiber transmits farther, and reduces the electromagnetic interference, it came with this misunderstanding: the network should be used in all aspects of this more innovative technology. However, in the data center, the use of copper cable is the most sensible decision, because the copper cable provides a significant advantage in the capital expenditure, operating expenses, performance and reliability and more. In the following, we'll compare DAC(Direct Attach Copper Cable)and AOC(Active Optical Cable) from all aspects, illustrating the advantages of DAC in Data centers.

KEY BENEFITS OF DAC

Take 10G SFP+ DAC 1M and 10G SFP+ AOC 1M(compatible with Cisco, Juniper, Arista, Brocade, Dell, Extreme, HP, Sun etc.) as examples.
Cost Saving

By product structure, DAC is more simple with less components. Normally speaking, passive coppr cable is around 2 times to 5 times cheaper than the same length of active optical cable. From SFPcables.com, the price of SFP-H10GB-CU1M is only $18.99, while SFP-10G-AOC1M sells on $60.00. SFP+ DAC 1M saves 68% by compared to SFP+ AOC 1M. Large quantities of cables needed to deploy on Data centers, that means, a large sum of money can be cut down.
Lower Power Consumption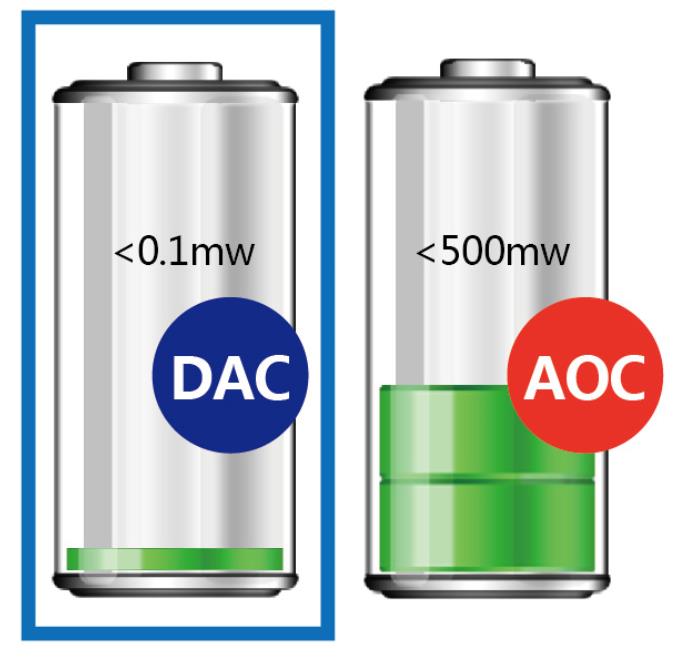 DAC cable we mentioned here is passive direct-attach copper cable, there is no power consumption. As the copper cable is no power, moreover its cooling requirements is not strict due to the thermal design, applying DAC can significantly save the data center operating expenses. Considering a wide range of applications, you can save hundreds of kilowatts of electricity by using DAC copper cable instead of optical cable.

Wider Operating Temperature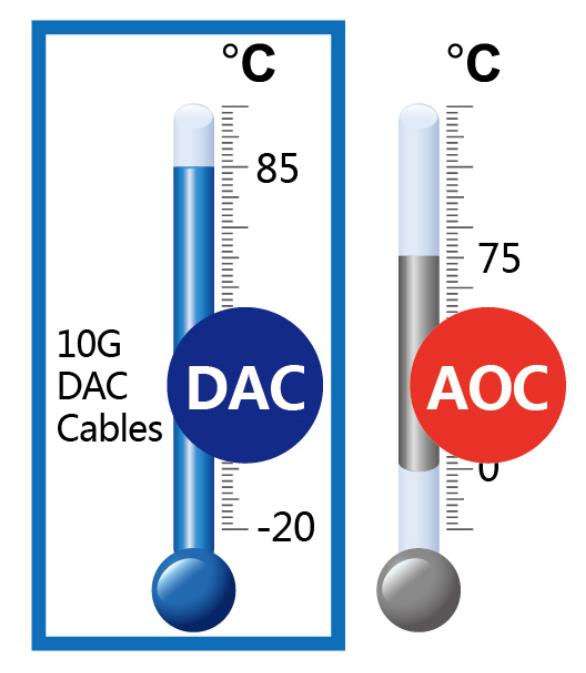 As DAC is passive, using it won't produce heat by the product itself. And, the cooling requirement of DAC is low as explained above. That determines DAC cable can be used on wider temperature range. Please take the left picture for reference.
More Reliability and Faster Speed

One of the biggest advantages of DAC is the reliability, which is measured by mean time between failures(MTBF). The MTBF of DAC is about 500 million hours-typically one class higher than the industry standard of fiber cable. DAC is a great benefit for the data transmission of essential enterprise data center: avoid outage time.

Conclusion

As the increasing of data and a wide variety of applications, including drug discovery, traffic management, automotive and aircraft design, social media, financial transactions and national security, the need of faster data transmission in data center is required significantly. High performance computing, Web 2.0, cloud computing and storage infrastructures based on 10Gbps, 40Gbps, 56Gbps, 100Gbps and up to 400Gbps now.
10Gtek is capable of providing copper cables ranging from 1 meter to 10 meters up to 100Gbps of bandwidth, allowing the data center to enjoy of the highest interconnected performance and efficiency. Please visit www.sfpcables.com to purchase online.