10Gtek Launched Super Tool for Data center : QSFP+ Cage
Date:
2017-05-22 00:47:35
Author:
10Gtek
Tag:
Description
This is an exclusive design by 10Gtek, QSFP+ to QSFP+ cage. That unique designed product has passed all the testing of performance and application. QSFP+ to QSFP+ cage is a kind of QSFP+ Extender, which is used to extend the QSFP+ port for super computing/Datacenter and facilitate other applications.
The front side is a QSFP+ DAC, followed by a 30cm 3M cable(Cable type and length can be OEM). The back side is a QSFP+ cage, which supports almost all products with a QSFP+ interface, like: 40G QSFP+ SR4, QSFP+ LR4, QSFP+ DAC active and QSFP+ AOC etc.(QSFP+ DAC passive is not suggested)

Pictures



Features
Extend the QSFP+ port, leave more room for doing connectivity/testing/maintenance etc.;
Avoid multiple plugs of QSFP+ port, to prolong the life of port and devices
Sideband ensures the I2C information that can be read from either QSFP+ transceiver port or QSFP+ cage port.
Applications

By the QSFP+ to QSFP+ cage, some certain applications can be achieved easily and perfectly. Check some as following:
Liquid application: as switches are set up in liquid, applying QSFP+ to QSFP+ cage can extend the QSFP+ interface and keep the port exposed in the air. That makes infrastructure engineers easier to operate.
In testing: QSFP+ to QSFP+ cage prolongs the life-span of QSFP+ interface by avoiding the frequent plug-in and plug-out, thereby sustains the stabilization of devices and the whole networking link.
Ordering Info.

There are 2 standard types available of QSFP+ to QSFP+ cage right now.
Figure 1: QSFP+ to QSFP+ cage(30cm 3M metal cable)


Figure 2: QSFP+ to QSFP+ cage(30cm 3M cable with jacket)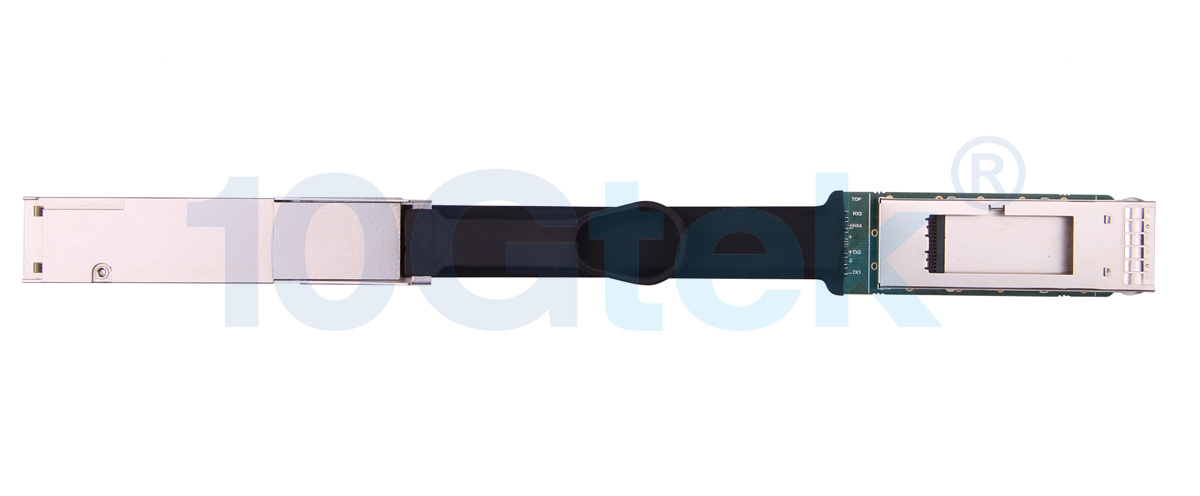 10Gtek, owns reliable R&D department and well-equipped lab, is capable of providing customization services, aiming to help customers to get the ideal solutions on the most efficient and economical way. Your contact is welcomed at any time, www.10gtek.com is always with you. Email us if needed: info@10gtek.com.
Related articles:
How to achieve up to 80km transmission with 40G QSFP+?
How to choose a 40G QSFP+ transceiver?