Meet 10Gtek at OCP 2016
Date:
2016-02-18 02:12:14
Author:
10Gtek
Tag: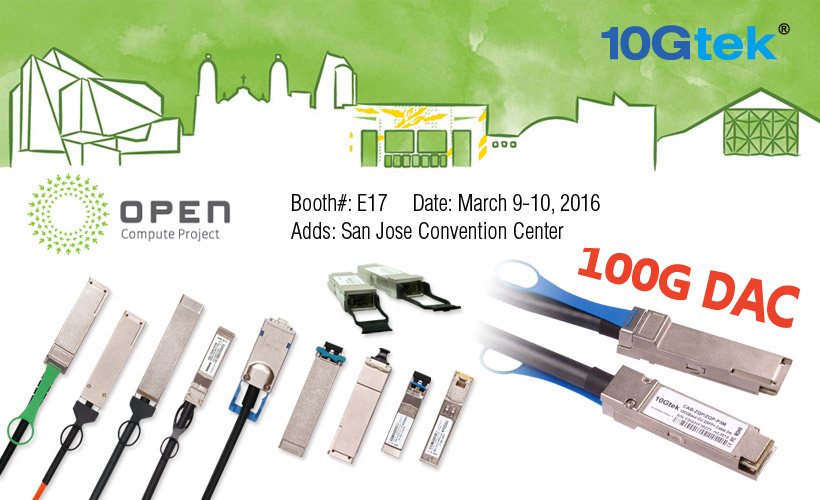 Event Update: 10Gtek will be attending OCP U.S. Summit 2016 on March 9-10, 2016 at the San Jose Convention Center in San Jose, California. 10Gtek will display its latest release at booth E17: 100G QSFP28 products including QSFP28 DAC, QSFP28 AOC, QSFP28 SR4/ LR4/ IR4 PSM, etc, and 100G CFP4 DAC, 100G CFP4 Transceivers SR4/ LR4.

We hereby sincerely invite you and your company representatives to visit us at OCP16. It will give you a comprehensive idea of our whole product line. If you are a IDC service provider, System Integrator or Equipment Maker, seeing what we are offering, you will find a cost-effective solution for your Data Centers and HPC (High Performance Computing) connections. If you are a reseller, you won't miss this once-a-year chance to meet a Genuine manufacturer.

We are expecting your coming!

Booth#: E17
Date: March 9-10, 2016
Adds: San Jose Convention Center

If you need more information Pls visit:
??www.opencompute.org
? www.10Gtek.com