What's the main specifications of M.2 NVMe SSD?
Date:
2020-01-14 13:54:14
Author:
Urbanus
Tag:M.2, NVMe, NVMe SSD
This article is going to tell you that the main specifications of M.2 NVMe SSD, which lead to the key factors on how to choose the right and best M.2 NVMe SSD.
A. Interface
M.2 interface generally include B.key and M.key or B & M key. M.key is used for NVMe SSD, while B.key is suitable for SATA SSD.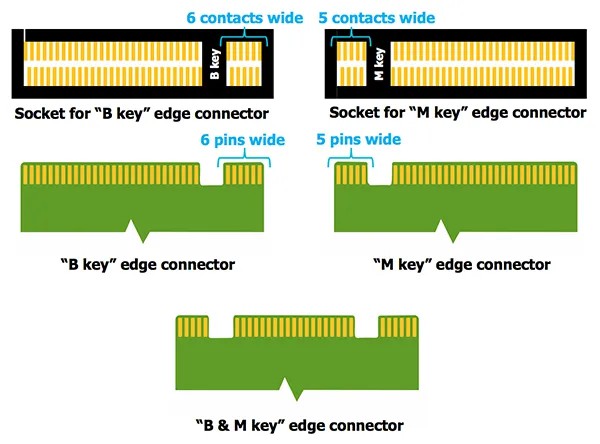 B. Capacity
The typical capacity is from 120GB to 2TB. Smaller-capacity 32GB and 64GB M. 2 SSDs are also available for use in embedded applications or for SSD caching, but these will be of only marginal interest to upgraders or PC builders.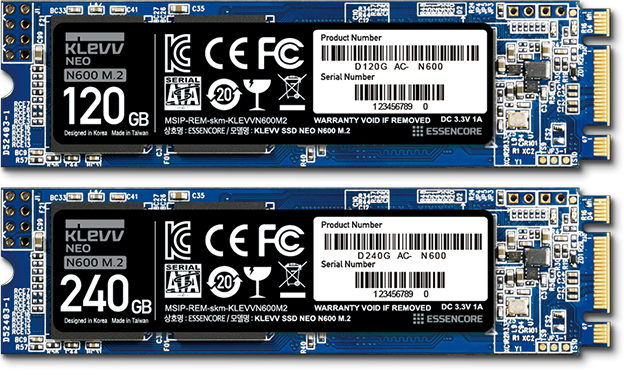 C. Dimension
M.2 NVMe SSDs typically come in 5 dimensions, which may be deduced from the card name —2230, 2242, 2260, 2280 and 22110 — "22" represents the width in millimeters (mm), while the next two digits represent the length, also in mm. The longer the drive, the more NAND flash chips can be mounted; hence, more capacity.
In choosing the right size, one has to consider what dimension of M.2 SSDs can be inserted into a carrier card. Fortunately, 10Gtek's PCIe NVMe SSD adapter card accept all kinds of M.2 SSDs.