Welcome Meet us at ODCC #A24
Date:
2023-09-06 11:03:49
Author:
10Gtek
Tag: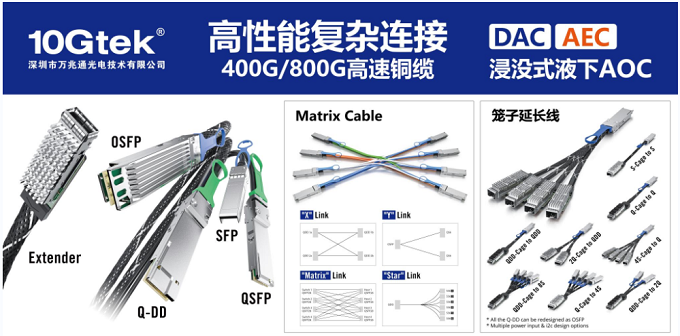 The 2023 Open Data Center Committee Summit (ODCC)
Sep. 13-14, 2023
Beijing International Convention Center
Booth: A24


The Open Data Center Committee (ODCC) focuses on technological research and innovation. The annual 'Open Data Center Summit' releases numerous achievements and rapidly increases its influence, becoming an important wind vane for the development of the data center industry.


As a provider of high-performance networking solutions, 10Gtek will be showcasing its innovative solutions at the summit. This includes complex and matrix cable solutions for customized applications, cable extenders for immersion cooling project, also the latest 800G OSFP and QSFP-DD optics and cables etc.


We invite all attendees to stop by and learn more about our products and services.