What's the Difference of 10GBASE-T Module and SFP+ DAC Cable?
Date:
2018-07-31 11:29:08
Author:
10Gtek
Tag:
With the sharp increased of Ethernet data processing in the applicable field of cloud computing, super computer, IDC and enterprise data center etc., we are now seeing large demand of I/O. To keep pace with network development and meet the demand, transmission data rates have upgraded from 1Gb/s to 10Gb/s. To accomplish 10GBASE Ethernet network, there are different existing solutions to the access including DAC(Direct Attach Cable) and 10GBASE-T SFP+ transceiver. Each of which comes with distinguished benefits and shortages from each other. But the 10G SFP+ copper transceiver achieves the connectivity with power saving by employing CAT6a/7 cabling structure, and it has a advantage of much flexible usage.
10GBASE-T SFP+ Copper Transceiver Overview
10GBASE-T, know as the standard of IEEE802.an, which was released in 2006 support 10Gbps Ethernet network over un-shielded or shielded twinax cables(CAT6/CAT7) with a distance of up to 30m by CAT6 copper. It has developed by the forth generation BASE-T technology of IEEE standard. Upon combined with RJ45 connector and un-shielded twisted pair copper cable to implement 10Mbps, 100Mbps, 1Gbps and 10Gbps data transmission,while compatible application with previous generations.
Noticeably, this is the first 10G SFP+ module with RJ45 connector available to deliver a rate of up to 10Gb/s over copper cables. By Compliant with SFF-8431 and SFF-8432 MSA(Multi Source Agreement), the 10G SFP+ copper transceiver is typically invented for high speed network transmission based on 10G Ethernet.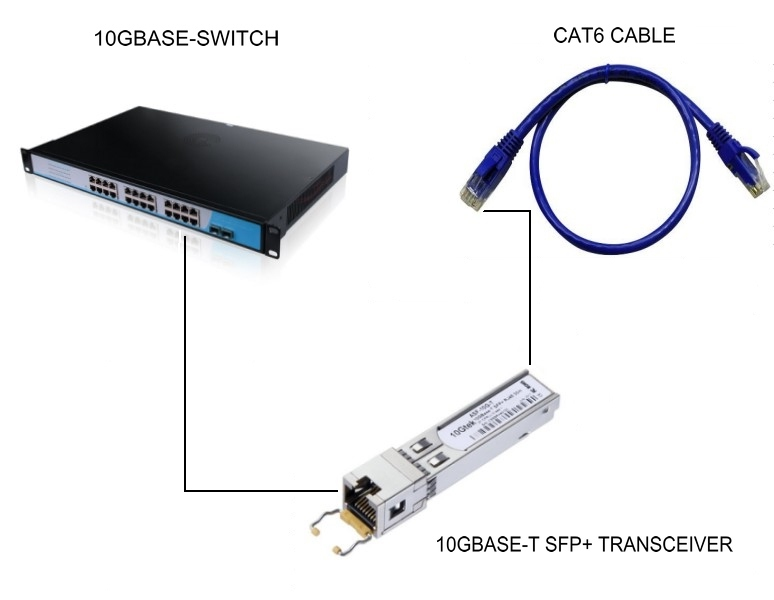 Figure 1. Application Scenario of 10GBASE-T SFP+ Copper Transceiver
SFP+ DAC Twinax Cable Basics
10G SFP+ DAC is established on copper inter-connectivity by using a twinax cable assembly to connect with SFP+ housing. It substitutes the costly optical transceiver required in the Ethernet deployment and tremendously decreases the power consumption, latency and installation time. Based on above, it's the prior choice of SFP+ DAC to adapt to modern 10G network with requirement of short-distance and high-speed. With a limited transmitted length of up to 12m, SPF+ DAC is very much general used in intra-rack and inter-rack connections. such as interconnected with top-of-rack switches and servers, as well as between storage devices in one rack or neighboring racks.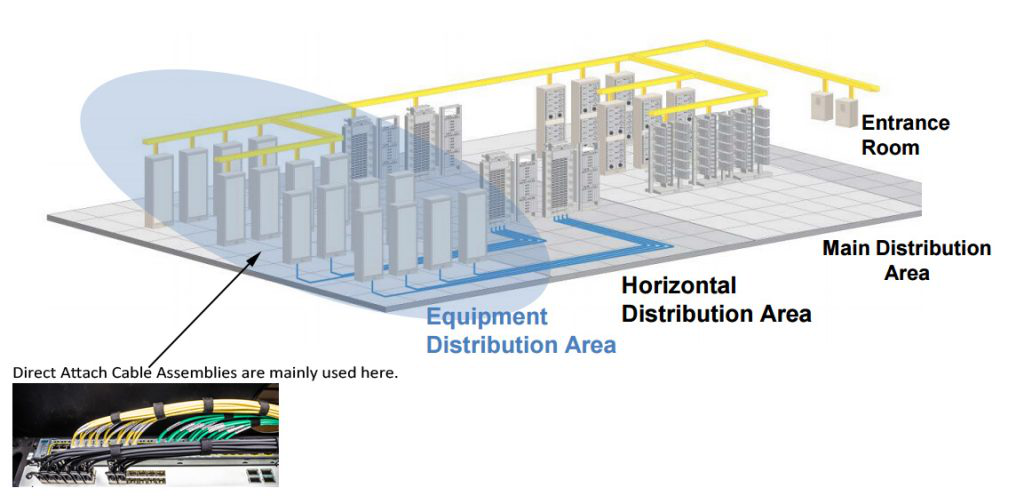 Figure 2. Application Scenario of SFP+ DAC Twinax Cable
10GBASE-T SFP+ Modules Vs. SFP+ DAC Cables
In terms of transmission length, 10GBASE-T SFP+ is 30m much wider range than SFP+ 10G copper cable which is 7m. 10GBASE-T SFP+ Module has low power consumption copper module which is meaningful to heavy-loaded 10G data center. Despite 10G SFP+ DAC cable has considerably lower overall cost when the counting includes switch, NIC and cable, however 10GBASE-T copper SFP+ transceiver features better flexibility and broader reach length.
For data centers, SFP+ 10G copper cable is very much good enough for it's  transmission requirement, that's why SFP+ DAC is popular and practical to new data centers. But for wiring closets, 10GBASE-T copper SFP+ module is definitely a priority in order to meet a comprehensive demand of broaden bandwidth, competitive price and down power consumption.
Why is the 10GBASE-T SFP+ Copper Module So Much in Need ?
To sum up above description, even in the fact of 10GBASE-T CAT 6a/7 cable provide limited backup to 10GBASE-T in some specific environments, but by looking into the device all-roundly there are persuasive reasons to employ SFP+ 10GBASE-T copper module in a renewed 10Gbps data center:

Figure 3. Interoperable with 10GBASE-T SFP+ Copper Module and SFP+ Fiber Module
? Smaller form factor
? Interoperable with other SPF+ connectivity
? The solid RJ45 connector enables a stable deployment in data center without any troubles
? A reach of 30m over CAT 6a UTP cable is adequate for ordinary network access usage
? Innovative hot-pluggable and soft-started
? Presentative full physical layer to avoid any data missing
? Pay-as-you-grow
Conclusion
Considering above benefits compared SPF+ DAC, we believe 10GBASE-T SFP+ copper transceiver is your first choice to build a flexible and cost-effective 10G Ethernet network. With the continual decrease of it's price and power consumption, 10GBASE-T will just tend to be more and more popular than SFP+ solutions in 10G rack-based data center that use ToR Switch. If you have inquiry or question, kindly contact us by email info@10gtek.com or web www.sfpcables.com. We are looking forward to hearing from you.