Choose HDMI products according to the distance
Date:
2018-07-13 15:09:31
Author:
10Gtek
Tag:
The products that adopt a certain standard called HDMI is getting bigger. Meanwhile, the demand for better solutions of public display and media transmission is unprecedentedly increasing. HDMI 2.0 is the most popular standard for now, along with HDMI 1.3 and HDMI 1.4. When it comes to the product itself, it can be classified based on how far they can transmit the signal. Here is a category provided by 10Gtek which is a manufacturer in Shenzhen to give us a glimpse of HDMI related products.
1. Short Range (0-10 meters)
When the need for distance is under 10 meters, HDMI copper cable which is quite common now in your room is the only product that you can expect. As a copper cable, it can transfer electricity as well though it might limit the transmission speed of the signal. Currently, there are HDMI 1.3, 1.4 and 2.0 of HDMI copper cable can be bought in stores.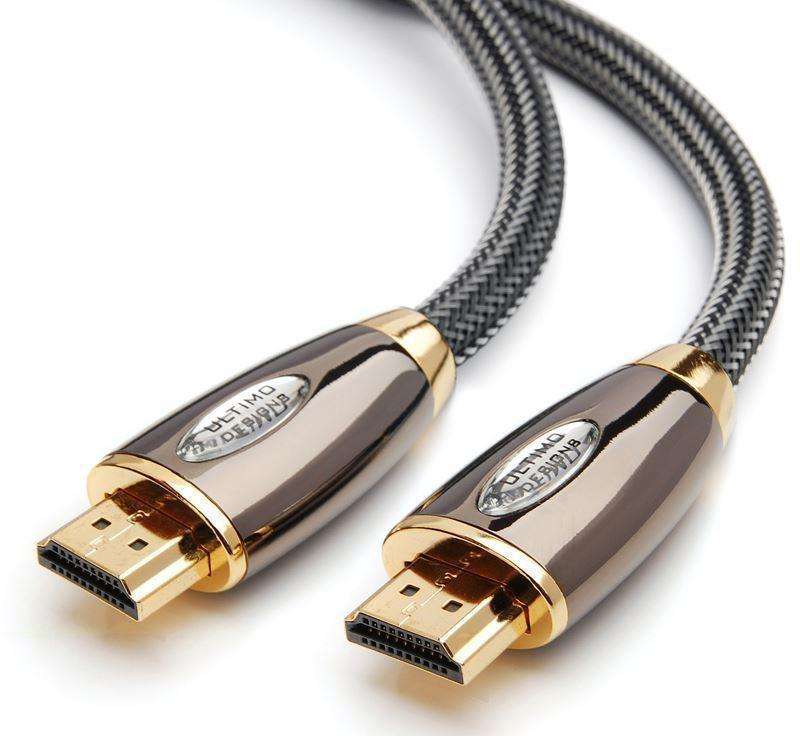 2. Medium Range (10-100 meters)
For the medium range of around 10 to 100 meters. There are HDMI AOC (Active Optical cable), HDMI transceiver and HDMI extender provided by 10Gtek. It's not that hard to comprehend the usage of AOC and transceiver since they are pretty same as those in Data Center, all you need to do is plugging in the AOC or transceiver correctly. By the way, 10Gtek provides transceivers of HDMI 1.3, extenders of HDMI 2.0 and HDMI 1.4. Unlike the optical transceivers, the HDMI transceivers may need to be additionally powered by USB Input Power Adapters. The chipset of the transceiver (TV) is SD1512, VL1503 and of the transceiver (DVD) is SD1502, VL1503.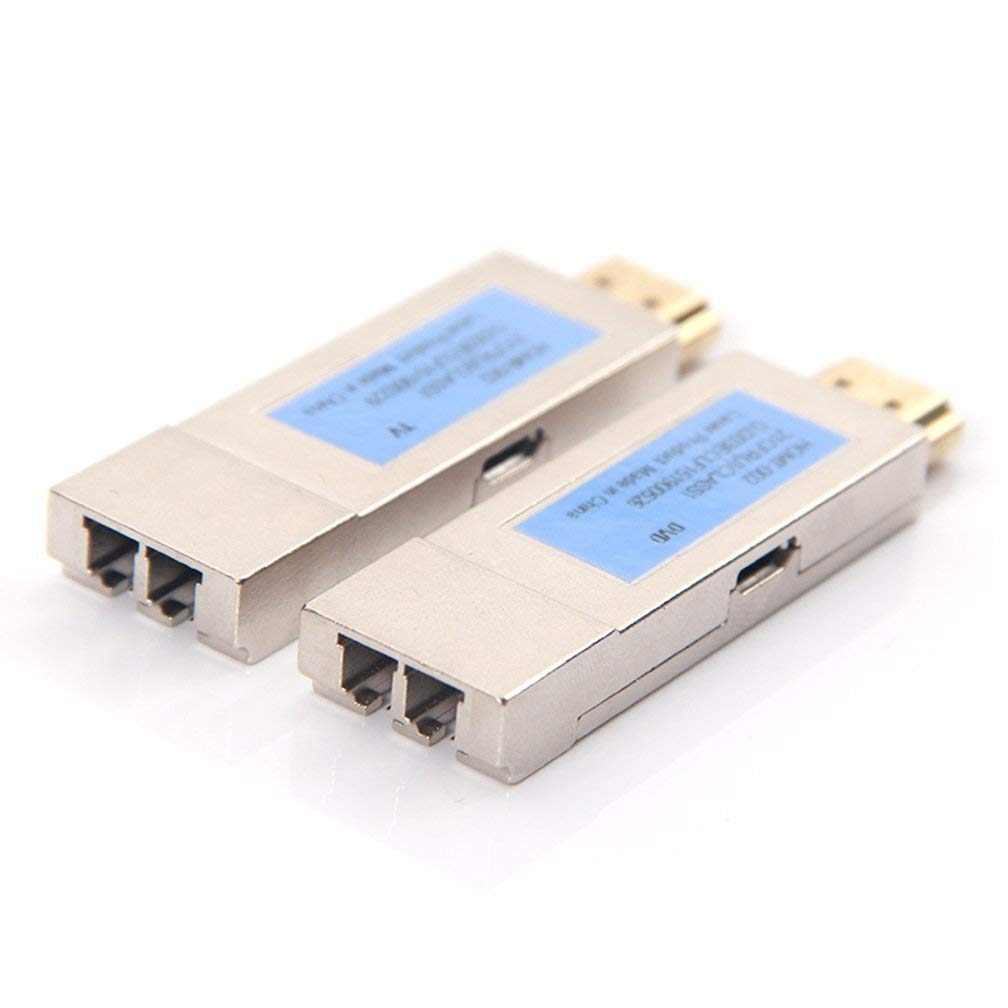 Actually, it might take some time to understand the operational principle behind the extender. Logically, the extender has the same purpose as the converter, which is to further the transmission range of devices. There is an only difference between the extender and converter, which is whether the transition happens in the appliance, if it happens then it's an extender, vice versa. In addition, the chipset of the extender here is MAX3815.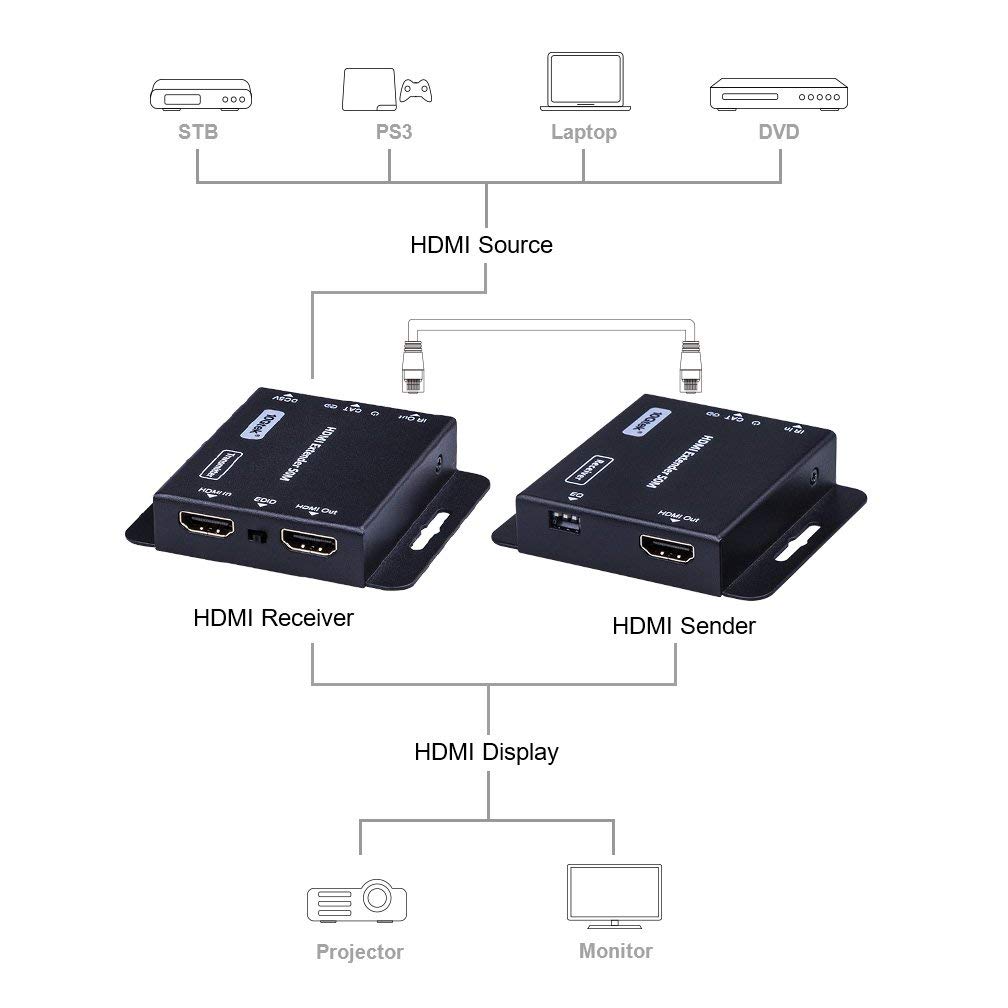 3. Long Range (over 100 meters)
Converters are the ideal choice for transmission range of over 100 meters. It can reach further than the extender because the signal will be transited from electricity to light during the transmission to reduce the signal loss. Please be aware of the sign of 'TV' and 'DVD' on the device since they indicate a correct connection. For instance, 'DVD' which means the transmitter (or sender), should be linked to signal source, while 'TV' stands for the receiver and therefore it should be linked to a monitor. 10Gtek's converters support HDMI 1.4 and standard SFP+ port. The chipset of converter we have mentioned is SD1512 for DVD side and SD1502 for TV side.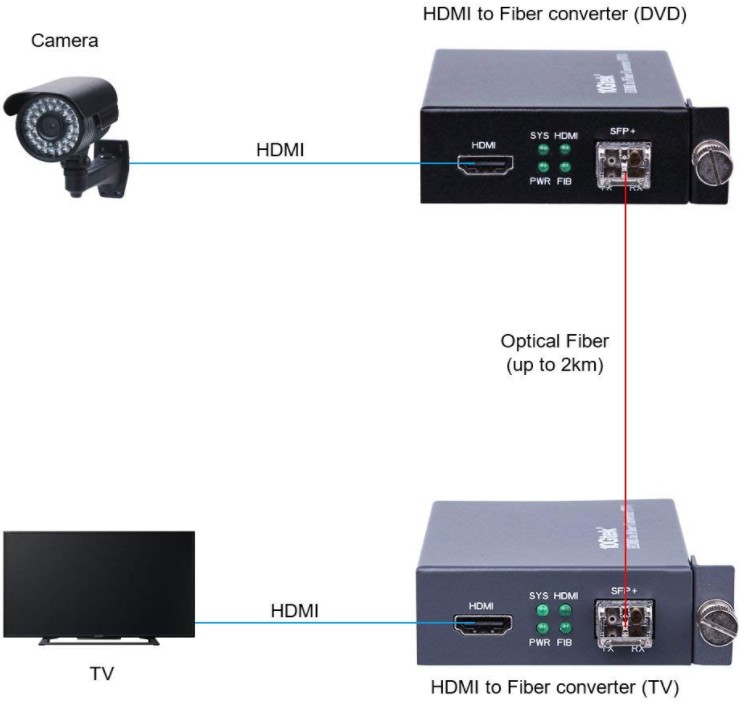 Conclusion
In fact, HDMI related products are more than what we have mentioned above. There are HDMI switch, HDMI splitter, HDMI matrix, and HDMI adapter will be introduced in articles written by 10Gtek later. Please stay tuned for more information. For those who are interested, please visit SFPcables.com to get yourself an HDMI product and don't forget to follow SFPcables.com-10Gtek Products on Facebook for the weekly discount.