Win High-tech Gift (DJI Drone), Come to 10Gtek L-444 at ISC18
Date:
2018-06-25 14:04:52
Author:
10Gtek
Tag:
Wanna win free gift (DJI Drone)? Come to join us at ISC18!

Join us for the Tour of Chinese Exhibitors at ISC 2018, to know more about the leading supercomputer centers and vendors in China!
There will be a set of delicate gifts for you to claim after you've collected stamps from all the seven Chinese booths (Huawei, Sugon, 10Gtek, Paratera, NSCC-GZ, NSCC-WX and NUDT), and at 13:30 PM of June 27th, there will be a final lucky draw where a surprising Chinese high-tech product will be rewarded to the winner!
To know the details, please come to 10Gtek booth: L-444. Wish you good luck!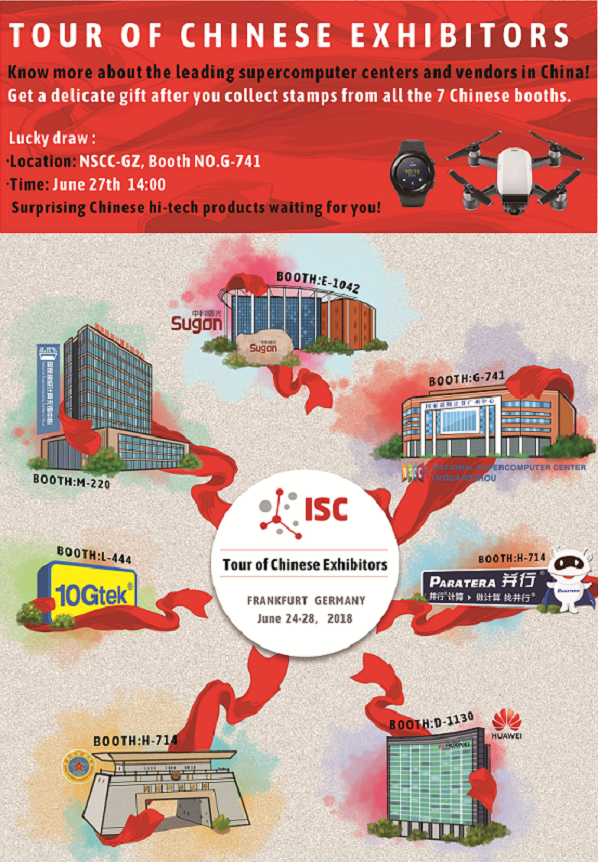 Products Search
Follow 10Gtek
Association Joined