Improve Security with IP Cameras
Date:
2017-08-16 11:13:13
Author:
10Gtek
Tag:
Video surveillance is everywhere today, from private home installations to massive enterprise deployments. And while the migration from analog to IP has been on the rise for several years, many companies of all sizes and shapes have been hesitant to make the leap to an IP-based video surveillance cameras installation. This blog will provide some knowledge of IP cameras, which may help you learn more about IP cameras and decide whether or not to add IP cameras to your current video surveillance system.
1. What Is IP Camera?

IP cameras are different from traditional analogue security cameras. They are transmitting digital video signal(and also including audio signal) for surveillance purpose, and can be connected directly to a router or to a hub in a local network. Users can view the live images within a local network(LAN) or through any computer connected to the Internet(WAN) anywhere in the world. Usually, an IP camera has many advanced functions such as motion detection and alarm via E-mail, video loss alarm, which allows user to verify what has happened in the monitored areas.

2. IP Camera Access and Use

For LAN access, a static IP address is assigned to the camera in the network router. The user enters this address into a PC, smartphone, or other device connected to the LAN, and logs in using a customizable username and password. For access outside the LAN, a port is forwarded to the camera in the network router settings and a DDNS address is set up in the camera. This enables the same streams from the camera to be broadcast anywhere in the world over an Internet connection. In systems where the camera stream must be recorded, a network video recorder(NVR) is connected to the LAN. The address and login credentials for the camera are entered and the stream can be captured as needed for later viewing.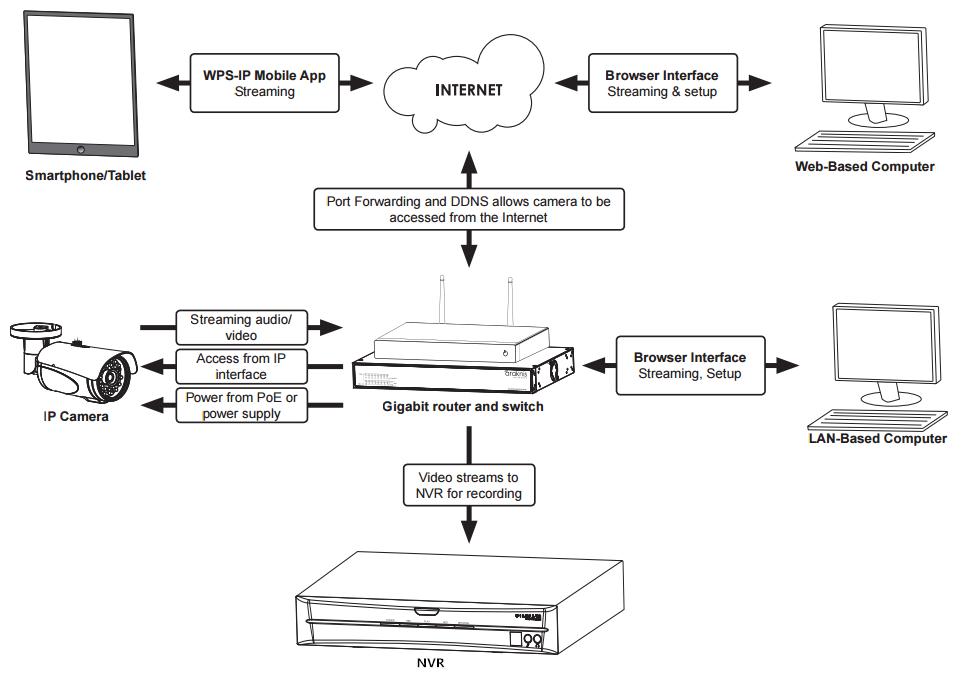 3. Flexibility Improvement
Basically, IP cameras require 2 cables for data transmission and power supply, while there is a type of switch provided by 10Gtek could save 1 cable for the technology of PoE(Power over Ethernet). A7S3-31-3GT8TX is one of the PoE switches of 10Gtek, supports 8 PoE ports with each PoE port power up to 15.4W(AF). What is more, they are in 17% off discount on Amazon at the moment.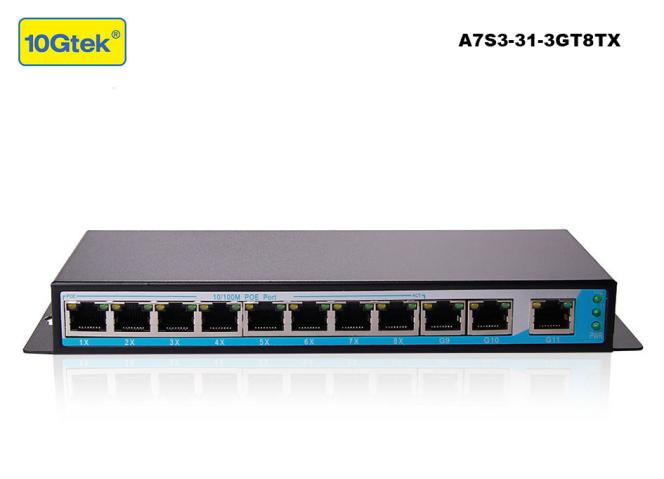 10Gtek is a professional manufacturer in Shenzhen, China, providing compatible optical modules, DAC, AOC, switch, and related products to customers worldwide. For more information please visit www.10gtek.com or browse http://www.sfpcables.com/.
Related Articles:
3 Things You Need to Know Before Purchasing a PoE Switch