10Gtek Releases SFP+ 10GBASE-T Copper Transceiver
Date:
2017-05-09 21:55:35
Author:
10Gtek
Tag:

SFP+ 10GBASE-T copper transceiver is a high performance integrated duplex data link for bi-directional communication over copper cable. It is specifically designed for high speed communication links that require 10 Gigabit Ethernet over Cat 6a/7 cable. This is the first SFP+ transceiver that offers 10 Gb/s communication over this type of media. 10Gtek, a leading supplier of compatible optics and cables for high-performance, data center servers and storage systems, is supplying the SFP+ Copper Transceiver 10GBase-T, Cat 6a/7, 30M since 2016.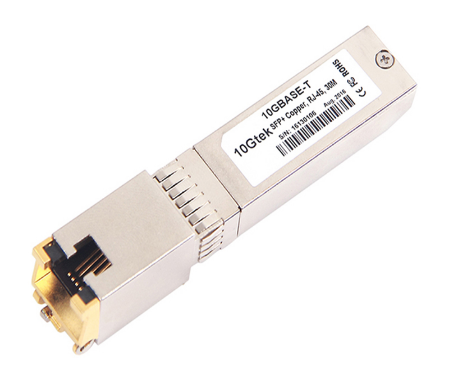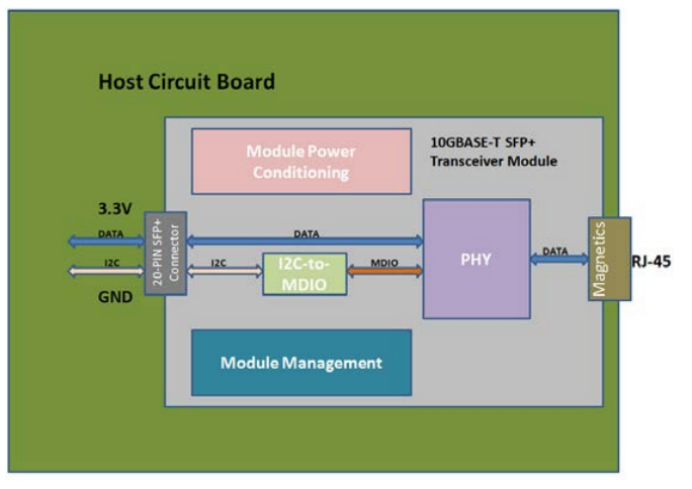 The advantages of using 10GBASE-T:
1.Stable and reliable.
2.Extension of the life of any switch hardware, without having to change existing infrastructure.
3.Simple cost effective upgrades
Application of 10GBASE-T
The 10GBASE-T SFP+ Copper Transceiver is expanding the application of the copper based technology. Before, the direct attach cables with the limitation of reach distance is 10 meters, even the active version only could up to 15 meters. However, the 10GBASE-T SFP+ Copper Transceiver can transfer over distances of 30 meters with 10GE data, over Cat6a/7 cable. Though at present the Cat6a/7 cabling provides limited support for 10GBASE-T in some environments, the compelling features of this 10GBASE-T SFP+ copper transceiver make it a favorable choice for long-term consideration. This module has the benefits of backwards compatible and usable for nearly every copper infrastructure, full PHY (physical layer) presentation, and cost-effective for today and future applications.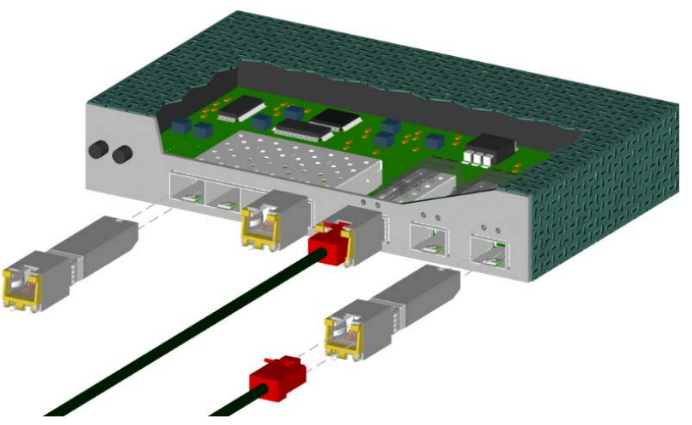 With platform advancements bringing down the price and power consumption for 10GBASE-T switches, there are a lot of affordable switches entering the market from various manufacturers. This is why 10Gtek made this compatible product, as a leader in the small form pluggable (SFP+) transceiver compatible market.
"As 10GBASE-T network equipment becomes increasingly available, data center decision makers will want to take advantage of the convenience and flexibility provided by deploying 10 Gb/s technology over balanced twisted-pair copper cabling and leveraging their investment in installed copper infrastructure. While it is true that category 6 cabling can provide limited support of 10GBASE-T in some environments, the reality is that there are some very compelling reasons to specify category 6A or higher cabling in a new 10 Gb/s-ready data center." Comments from our customer.
10Gtek has passed the test of the 10G copper transceiver compatible with Cisco, Dell, Arista, Juniper and IBM. All the modules are designed to comply with industry standard MSA and 100% tested before launch to the market and ship out.
View more ordering information on SFPcables.com:
https://www.sfpcables.com/sfp-copper-transceiver-10gbase-t-cat-6a-7-20m