Differences among PVC, LSZH and OFNP cables
Date:
2016-07-28 04:14:55
Author:
10Gtek
Tag:
PVC Cable: Polyvinyl Chloride Cable, resistant to oxidation and degradation, is used for horizontal runs between the table.It is also work for vertical runs if the building features a contained ventilation system running through the duct work.
LSZH Cable: Low Smoke Zero Halogen Cable, owns a special flame-retardant coating, and excellent fire safety characteristics of low smoke, low toxicity and low corrosion. It is same to PVC cable for horizontal runs between the table.
OFNP Cable: Optical Fiber Nonconductive Riser, is a space within the building created by building components, designed for the movement of environmental air, complies with the NFPA fire safety. It is usually work for vertical runs between floors.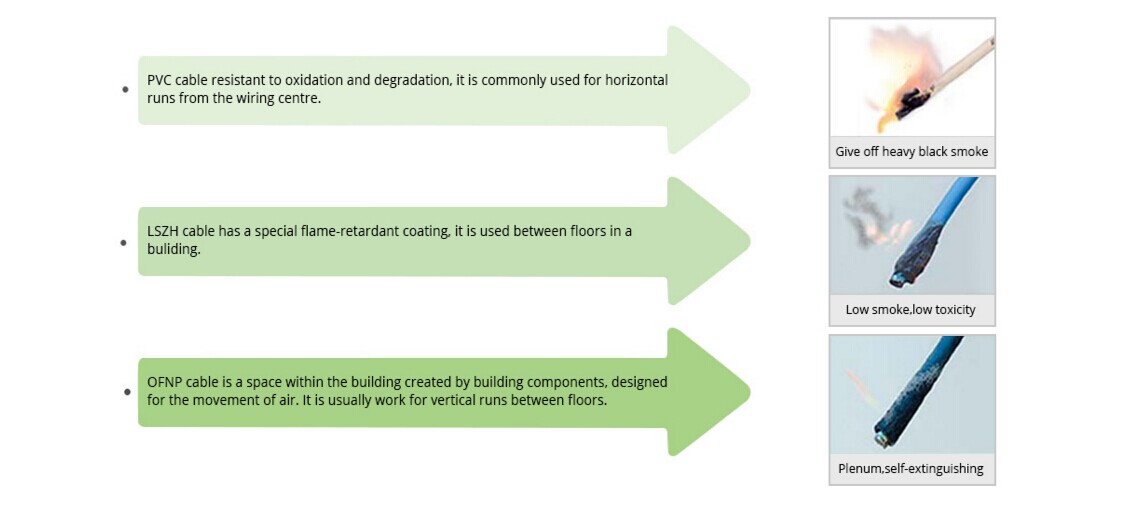 Fiber patch cables are now widely used for indoor applications like buildings, factories, office parks , campuses and so on. Whether you choose PVC, LSZH or OFNP jacket depends on where you're going to run the cable.
Should any more information needed, please be free to contact us: info@10gtek.com.