MPO Optical Patch Cords
Date:
2016-07-27 22:05:23
Author:
10Gtek
Tag: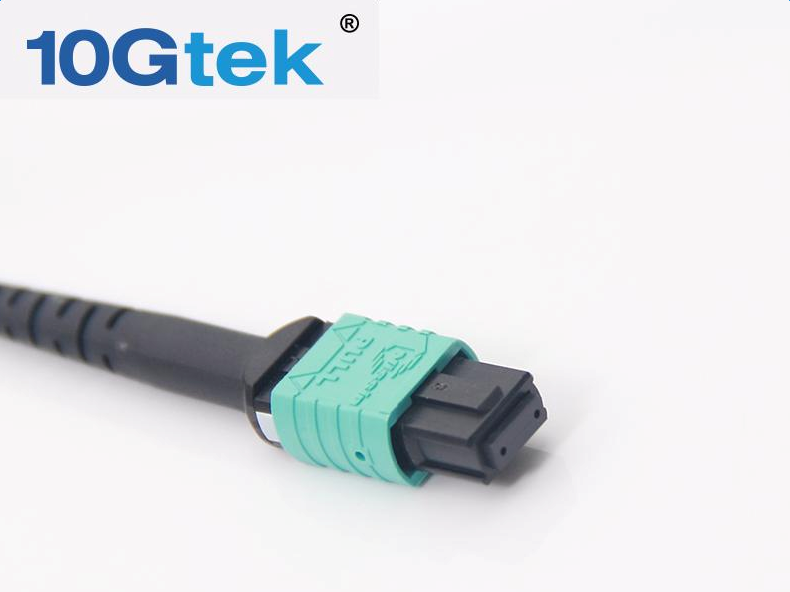 Connector Performance - MTP VS. MPO

An MPO (Multi-fiber Push On) connector is a multi-fiber connector that is defined in two distinct standards, the IEC-61754-7 and the TIA-604-5-D. In many cases, multi-fiber connector products are referred to as MTP connectors.The term MTP is a registered trademark of US Conec. This is the term used by US Conec to describe their connector. The US Conec MTP product is fully compliant with the MPO standards. When it comes to design, size and mechanical compatibility of fiber MPOand MTP, it is the same. Obviously talking about any advantages on the MTP/MPO (or vice versa) is incorrect because it is essential to compare the optical characteristics (insertion loss, return loss, the parameters of an eye diagram, etc.), specific kinds of pre-terminated cable assemblies and distribution cartridges (modules) having a MPO / MTP standard interface.As such, the MTP connector is an MPO connector.

Differences come in to play as the MTP connector has added features including the ability to change gender or to re-polis



High Quality MTP/MPO Cable Guarantee
a.High-performance polishing machine, and complemented by precision plates holders designed for MT ferrules.
b.3D interferometer provides verification of MTP/MPO polishing process, and making all parameters of the polished MT ferrule complies and exceeds industry standards.
c.The flexibility of the tester provides the the complete spectrum of optical testing required for complex and high fiber count cable assemblies.

OEM Services
1. Cable Color: Red, Purple, White, Black, Orange and Pink can be customized. As to customized colors, our MOQ is 1000 meters.
2. Cable Printing: SM/MM, Cable Grade, Cable Jacket, Length, Parameters, Specifications can be printed on the cable.
3. Cable Tag: Flag tag and wrap-around tag for options, the tagged information can be customized.
4. Custom Logo: The customized logo can be printed on the packing bag as you required, any color, any size.
5. Custom Length: Any length can be customized as you required.
6. Custom Label: The paper label stick on the packing bag can be made with your required information.
If you need any further assistance in customized service, welcome to contact info@10gtek.com.